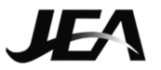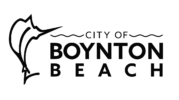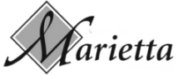 OVERVIEW
Water and Wastewater
Authorities
Using SagesGov, your utility's water and wastewater development process can be tracked from planning stages to the acceptance of your project. Our cloud-based solution for water and wastewater planning and development teams provides end-to-end automation for development projects from project initiation, planning, design, new service requests, meetings, various letter requests, permit determination, construction, inspection tracking, certification of completion and acceptance. You can map the steps in your development review and approval process to SagesGov and add validations to ensure they follow a sequence or workflow.
Key Features and Benefits
SagesGov can help your water and wastewater utility in several mission-critical areas:
Service Availability Requests
SagesGov helps you ensure appropriate capacity for development projects by automating servicerequests. Features include:
Service applications accessible by staff online.

Completed service availability applications are viewable online, together with any required drawings and documents. Staff can be notified upon submission. Your planning department can verify the closest locations for water and reclaimed water distribution systems and wastewater collection systems for the specified location(s).
Online drawing and document review.

Drawings can be reviewed electronically using SagesGov and Bluebeam Revu. After review and verification your staff can generate a service availability letter in SagesGov that can be automatically emailed to the applicant.
SagesGov provides tools for scheduling, managing and hosting online development meetings. This feature is fully integrated with SagesGov's other robust capabilities, allowing you to:
Capture any flow changes occurring after issuance of service availability.
Customize application form to collect relevant information prior to meeting.
Schedule meeting based on team availability.
Request and include additional meeting attendees.
Upload meeting notes and minutes. All data stored in a single online location.
Online Water Service Requests
Residential projects
Using SagesGov applicants can request service for one or more residential addresses quickly and easily. Features available include:
Service type specification.

Applicants indicate whether they are applying for water, sewer, irrigation, or reclaimed irrigation service.
Location and meter information.

Applicants specify lot numbers and meter sizes at each address for which they request service.
Requests predicated by availability.

SagesGov links the service request to documentation of service availability.
Commercial projects
Commercial project applications employ a form similar to that used for residential requests, where in applicants specify type, size and location of meter, size, type of sewer service and irrigation meter size/location. Fire domestic line information (if any) can also be captured.
For both residential and commercial applications, SagesGov calculates any fees required; applicants pay online. Your staff can review and approve service requests in SagesGov.
Development Plan Submission & Review
As part of the first step in the plan submission process, SagesGov provides prerequisite checklists for applicants that help reduce mistakes or incomplete submissions. The application form can capture a variety of types of information, including:
Project phasing and projected timeline
Lift station requirements
Size of water meter
Any easements
Signed agreements (e.g. hold harmless and others as needed).
Relevant documents, drawings and files to substantiate the above information. Based on the type of information provided, applicants will be prompted to upload and include appropriate forms of supporting material.
Once these projects are received by your utility, your staff can perform intake and route the project for plan review. Your plan reviewers can use our SagesGov – Bluebeam Revu integrated solution for markup, measurements, commenting and stamping on drawings uploaded for review. All markup and comments are stored in SagesGov. Once all drawings or other elements are revised to your satisfaction, staff can approve the plan application in conformity with your utility's design guidelines and standards.
You can determine which kinds of permits will be issued for a given project in SagesGov before construction begins. To assist the applicant, you can customize prerequisite checklists that indicate any and all requirements for successful permit applications. What's more, you can:


Capture info for multiple permits all at once.

In case the applicant needs both water and sewer permits, you can collect all necessary details in the same place. No need for separate applications.
Append related permit applications from outside agencies.

If permits issued by other permitting authorities (such as your state's environmental protection agency) are also required, applicants can upload them together with their application. Your utility may review, approve and issue permits or reviews, and then transfer the application back to the developer if they need to obtain permits from the outside permitting authority.
Use SagesGov to ensure that each project's construction proceeds while meeting your utility's requirements. Applicants can request pre-construction meetings using SagesGov to help align expectations between developers/ contractors and your utility. Applicants can schedule inspections as needed during construction, choosing from many different available types (e.g. Bacteria Test, Cut-In Tee, HDD Installation, etc.). For each Inspection type you can have forms that are specific to that inspection completed by your applicants. After an Inspection is scheduled, your utility's inspector can perform these Inspections in SagesGov, using a iOS or Android tablet or smart device. That enables them to:


Capture and append pictures.

Inspectors may upload pictures and use our powerful predefined comments tool to quickly add notes referencing applicable code sections.
Approve, Approve as Noted or Disapprove.

Inspectors can post results on the spot, which are instantly available to applicants within SagesGov.

Once construction concludes, developers can submit final As-Built drawings in SagesGov.

When all is complete and requirements have been successfully met and verified, you can issue a Certificate of Completion–right in SagesGov.
TESTIMONIALS
Client Accolades
Cindy Houben
Director of Community Development
Pitkin County, CO
We've seen record growth in our department revenue since implementing SagesGov, the digital payment option has cut down work on our permit techs while increasing revenue. We are able to mine a plethora of rich data on our construction sector as a result of SagesGov.
Steve Tafoya
Director Building Safety / Chief Building Official
Fayette County, GA
All Permitting and Plan Review activities prior to SagesGov were primarily manual and time consuming. Using SagesGov we simultaneously process all permits and plans online.
SagesGov's automated functionality greatly improves efficiency for our inspectors and front office staff. SagesGov has allowed our staff more time to concentrate on taking care of our customers.
Adam Temple
Asst. City Manager
City of Boynton Beach, Florida
The SagesGov platform has simultaneously improved our customers' experience while lowering current permit processing times by 25 days on most permit submittals.
In addition, since the system is online only and available 24/7, we have reduced our use of paper and the need for customers to make the trip to City Hall, both benefits which are in line with the City's Sustainability initiatives.
Mark Rice
Director of Public Works
City of Marietta, GA
I am very pleased with the overall operation and implementation of SagesGov software and recommend it to any agency.
Shayla Reed
Director of community development and regulatory affairs
City of South Fulton, GA
Before the SagesGov implementation, applicants had to physically enter city hall to submit applications. They had to consider the cost of travel and printing multiple sets of applications. The new app serves as a tremendous cost and time saver for the city's permitting customers.
Ken Boff PMP, SCM, ITIL
IT Project Manager, Sr.
City of Atlanta, GA
In my 35 years of IT project management, I have never worked with a better vendor team than Sages. Your willingness to go the extra mile for us time and again has been truly amazing.
Keith Joiner
GIS Business Analyst
Jacksonville Electric Authority, FL
Your teams professionalism and attention to detail are second to none.
Lindsey Wiles
Marietta Communications Manager
SagesGov allows for improved email and online communication between citizens, builders, contractors and staff that produces higher quality submissions of permit applications and plan reviews and a faster approval process of permits and inspections. This "will significantly enhance" the permitting and inspections experience for citizens and contractors.